15. Brand New Anchor printed shorts at
$18 shipped
tagged size M
measurement: 14" (across), 10.50" (Length), 7" (Rise), 9.5" (Thigh)
16. Brand New Lovely T-back M shape tunic at
$10 shipped
Lovely T-back M shape tunic, great for your lazy days! :)
Just throw it over your favourite pair of skinnies/shorts, and you're all ready to go!
x Condition: BRAND NEW
x Measurement: 12" ptp (smocked back, so STRETCHY, YAY!) and 26" down (inclusive of straps)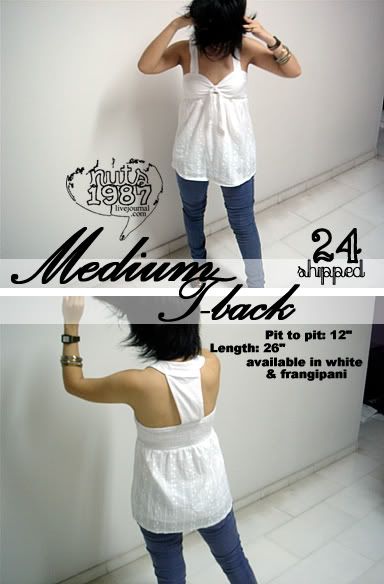 17. Emmie Blue Ruffles top at
$18 shipped
Condition: Brand new
18. Brand New Chanel Inspired Necklace at
$20 shipped
14k rose gold plated
42cm long + 6cm extender
pendant: 1.6 by 1.2cm
19. Limited edition Sanrio Hello Kitty Colorful Bunny at
$10 shipped
Imported from Japan
15cm tall
20. BRAND NEW WITH TAGS Forever21 Babydoll Tunic in NAVY at
$18 shipped
Tagged size S,
Measures 12.5" across stretchable band below bust, 26" long (excluding straps)
Adjustable straps.
21. Brand new brown studded sandal at
$20 shipped
Tagged size 36
Measurement: 9.5"
22. Brand New floral garden top at
$15 shipped
smocked back, so scretchable!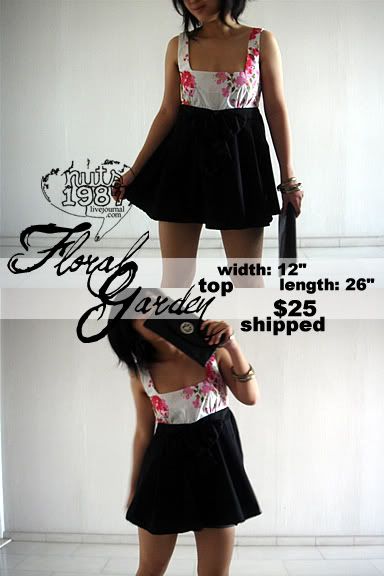 24. Brand New Gold Buttoned shorts at
$20 shipped
Tagged size M
Measurement: width:15" length:13"
26. Sanrio gold heart kuromi my melody at
$8 shipped